About Rhyan Finch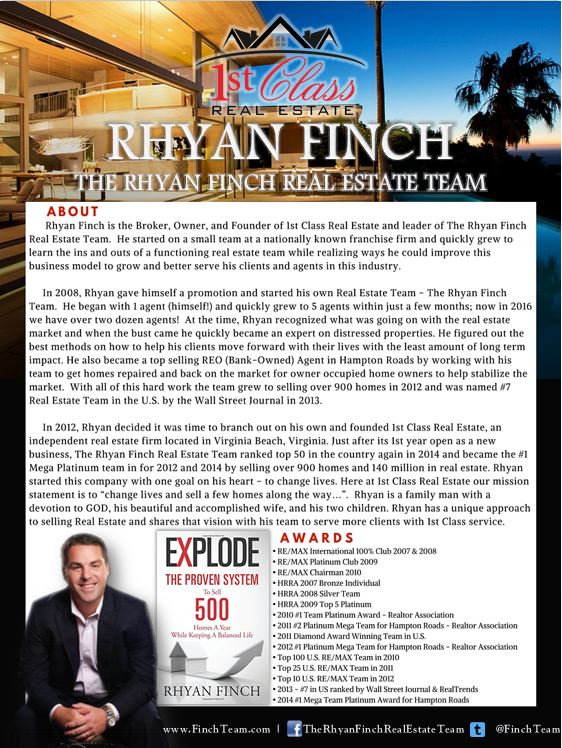 1st Class Mission Statement:
Every day, our company will serve our sellers, buyers, and agents to have smooth, successful transactions and develop the career of our family of agents and support staff through hard work, integrity and defined processes that are the best in the industry.
Culture Keys - Here's how we change lives and sell a few homes along the way…
1. God is our foundation & is reflected in our culture.
2. We serve to be great with integrity.
3. Our business activity is focused where there is the greatest return.
4. We never leave today without an appointment for tomorrow.
5. Our process is proven, there is no try or can't in our vocabulary.
6. We don't grow followers. We create leaders.
7. Attracting agents creates opportunity.
8. Our list to last process will dominate the market.
9. We believe in relationship-based marketing.
10. Our motto remains the same – People over Pennies.